Fan Dance Lesson
Zipline Over The Rainforest
Learn Ancient Hieroglyphics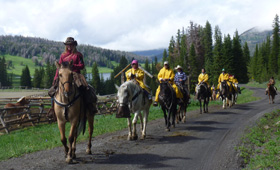 Horseback Riding
Facebook
Be part of our travel community
For the latest updates, news and inside scoop on all things Adventures by Disney. Hear from past Guests on their vacations, view photos and videos and so much more.
Follow us on Facebook
Adventure Fun
• Passport Stamps to collect and post on your Facebook wall.

• Quizzes, games and more
Be our fan
YouTube
Watch our latest videos
Browse the Adventures by Disney channel on YouTube and find inspiration for your next vacation. Preview destinations around the world, from Scotland to Southeast Asia, and get a taste of the stimulating sights, colorful cultures and engaging activities that await you and your family.
Visit our YouTube channel
Featured Videos
• Follow our Disney Mom on the Greece adventure

• Learn about the new Adventures by Disney trip in Scotland
Watch Now
Disney Moms Panel
Talk to our Adventures by Disney Mom
Ask questions about your upcoming vacation to an Adventures by Disney Mom, who can respond quickly and provide invaluable travel tips from her experience traveling Disney style!
Visit Disney Moms Panel
Kristen D., a Disney fan who hails from Ontario, Canada, has traveled on multiple Adventures by Disney trips and is more than happy to answer your travel questions.
Ask Kristen Now
Disney Parks Blog
Hear from Disney Cast Members and get behind-the-scenes sneak peaks
Read stories and see photos from our Trip Developers and Adventure Guides, as well as updates and announcements from our Vice President
Visit Disney Parks Blog
Recent Stories
• A new Adventures by Disney experience in Southern California

• Junior Adventurers explore the Rockies
Read More